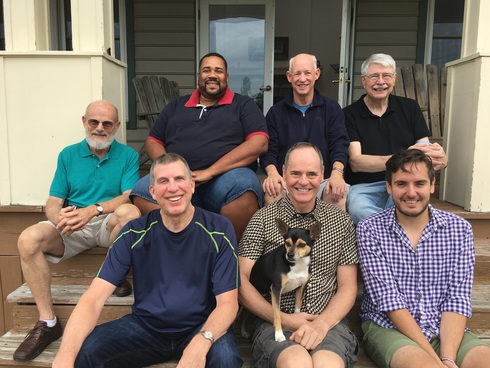 Our Peer Counselors
Our counselors focus on developing their skills to communicate well, to listen empathically, and to establish a supportive counseling relationship. Additionally, our counselors are themselves committed to personal growth and development, as demonstrated by their participation in the Community's group process.

While some current members have had formal training in mental health services or allied fields, others have not.

Our volunteer counselors receive peer supervision of their work with clients from other GMCC members.

Our counselors come from across the U.S. and from different professional backgrounds: lawyer, Peace Corps volunteer, Hill staffer, HR specialist, social worker, congressional liaison, travel writer, psychologist, pastoral counselor, labor organizer, Alexander Technique teacher, and university administrator and educator.

Our hobbies include genealogy, literature, theater, cooking, home renovation, interior design, gardening and travel.